Personal
Online Banking
GCB Online Banking lets you access accounts and conduct banking business– at your convenience– 24 hours a day, seven days a week. Make inquiries, transfer funds, pay bills and review statements. You can do almost any banking transaction from your PC or Mac. Georgia Community Bank has the security and authentication safeguards in place for full-time, full-service banking.
Features Include
Make Transfers Between GCB Accounts

Pay Bills With Check Free Bill Pay

Stop Payment On Items Before They Clear
Sign Up For Alerts and Be Notified When Events On Your Accounts Occur

Find Branch Locations and ATMS

Download Account History to Personal Financial Management (PFM) Software Such As Quicken®, Microsoft Excel® or Open Financial Exchange (OFX)®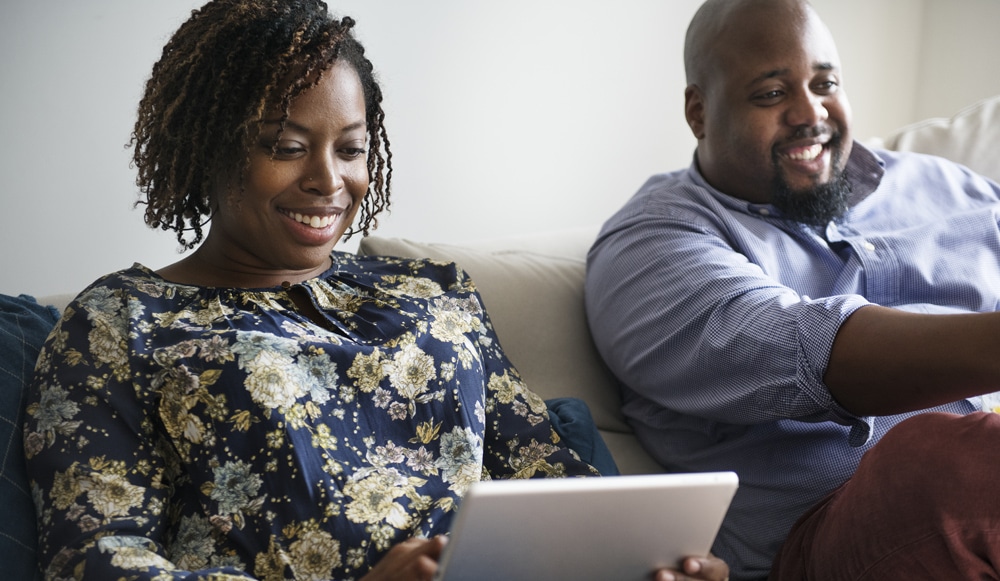 BUSINESS
With Georgia Community Bank Business Online Banking you can monitor and maximize your business growth no matter where you go by making payments, transfers and deposits any time, anywhere.
Export Transactions to Quicken®, QuickBooks®, HTML or a Comma Delimited File

Set Up and Control Additional User Security Levels
eStatements
Why Go Paperless
How It Works
View and access your statements with ease. You will receive automatic email notifications when your E-Statements are available. E-Statements are saved as PDFs, which you can access, save, and print as needed. You must be an Online Banking customer to receive and view your statement online. E-Statements are automatically available for eligible accounts. If you still receive paper statements and would like to switch to E-Statements, follow these steps:
Make The Switch
Log into your Online Banking account. If you currently do not have an Online Banking account, you may apply for one here.

Once you are logged into your account, click the Profile link located near your login name.

Click Edit next to Electronic Statements link and select the accounts for which you'd like electronic statement delivery.

To finish, you will need to accept the terms and conditions. Click the Electronic Terms And Conditions link and read the document. At the bottom will be a numeric confirmation code that must be entered into the "confirmation code" field. Click Save.
If you have any questions, please contact us. We will be more than happy to assist you.
Personal & Business
Mobile Banking
Manage your finances anywhere, anytime with Georgia Community Bank's Mobile Banking app using your iPhone® or Android® device. It's a fast, free and secure way to:
Make Transfers Between GCB Accounts