GCB
Customer Education
It is our continued goal to provide customers with information regarding the risks we all face today. Find out below how you can help safeguard your personal information and your privacy in a highly accessible world.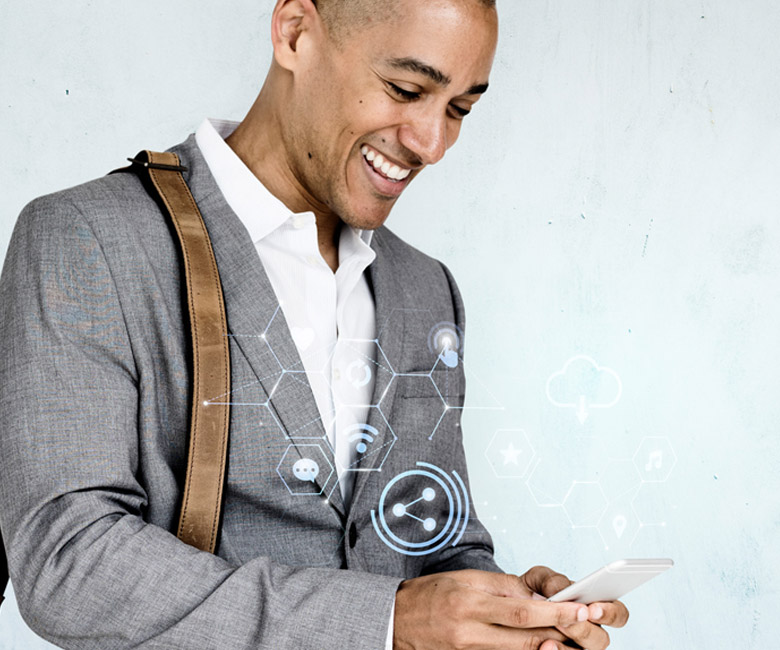 If using P2P (person-to-person) or any other instant pay service, don't purchase products online or from unknown persons. If an online retailer requires payment by a P2P payment service, it's likely a scam. Never respond to incoming calls or emails requesting codes, emails, phone numbers or any account related information. Scams start with demands for these types of data. This can begin an instant transaction on your behalf and without your knowledge. Diligently check the address, username and/or phone number of the person you wish to pay. If you make a mistake and send payment to the wrong person, it is likely this money is gone or very difficult to retrieve. If you are unsure, send a small amount to the payee and confirm your intended recipient received the payment. Opt-in for stronger security. Almost every popular P2P platform offers the ability to create a personal identification number (PIN). Once that PIN is created, it will be required before any money can be transferred. This additional layer of security helps protect you should your device be compromised or fall into the wrong hands.
Never use your Social Security number, birthday, or any other personal information as a username or password. Change your usernames and passwords regularly and use combinations of letters, numbers, and special characters such as '!' and '@', and make them 12 or more characters long. Some sites will have password validators to help you determine the strength of your password choice. Make sure you use something difficult to crack. DO NOT use your online banking username and password as credentials for any other account.
Understand Regulation E and the protection it provides.
Safeguard your online passwords in a vault or encrypted file. Don't write them down or share them. Do the same with the answers to your security questions.
Select security questions and provide answers that are easy for you to remember, but hard for others to guess. The street you live on would be much easier for a hacker to find than a question you invent yourself.
Shop only with merchants you trust and always logout of sites or quit the browser.
Be cautious when using public hotspots and consider your Wi-Fi auto-connect settings. Don't hop onto wireless connections you know nothing about.
Social media is here to stay and provides us with a great way to share ourselves digitally. However, it is best practice to keep certain information private. Keep your security settings on sites like Facebook high, and avoid sharing personal details that are used by financial institutions for identification. A birth date, home address, mother's maiden name, high school name and pet's name are used by fraudsters to help gain access to an account. Again, don't use such security question and answer pairs.
Be cautious about messages you receive on social networking sites that contain links. Even links that look like they come from friends can sometimes be harmful or fraudulent – attempting to gain control of your computer or steal your personal information. If you are suspicious, don't click the link. Contact your friend or the business directly to verify the validity.
Carefully review the privacy options for any social network you join. The privacy options and tools for social networks can be complex and should be reviewed carefully so that there is no disclosure of private information. If you have questions, call or email the company help desk.
BE ON A DAILY LOOKOUT FOR SUSPICIOUS EMAILS. Some of the most recent fraudulent email is difficult to identify. They look just like an email from eBay, UPS or credit vendors. If you have ANY question, log into your account for this vendor and check the authenticity. If you don't have an account, they are not likely to be emailing you. Remember, neither your bank nor vendors will contact you asking for Online Banking credentials. Use the web to find contact information for this vendor and verify. Fraudulent emails, known as phishing campaigns, contain links and attachments that can lead to a serious compromise of your machine. This ultimately may cost you the loss of passwords and personal data which leads to loss of money and identity. Use your ISP settings to help set SPAM filters. If you need help, call us. We want our customers safe. When you receive a suspicious email do not respond or provide any information. DELETE this email immediately.
Don't roam the web downloading programs from unknown sources. There is little out there that you can't get from a valid software provider. Avoid BitTorrent and software pirating sites. Such portals are plagued with viruses waiting to hop onto your machine.
Regardless of computer type, (Windows, OSX, Linux), always be on the lookout for system updates. These may be called "patches" or "service packs" and should be installed as they come available. Operating system providers are constantly working to make their products more secure and best suited to current digital standards. If you don't wish to manage updates, have the OS do it for you automatically.
Make sure you are using a firewall on your computer. This software-level device creates a barrier between you and the outside world. Install, run, and keep anti-virus and other software updated. Virus software manufacturers must constantly update their databases, as new threats are constantly evolving. Schedule updates to run automatically or as the software instructs.
Configure machines to prevent unauthorized users from remotely accessing your devices or home network. If you run wireless at your home or business, make sure it's protected with that router's toughest encryption. Turn off remoting capabilities on your devices unless necessary, and password protect your computers at login. Be wary of conducting Online Banking activities on computers being shared by others. Public computers, (Internet cafes, copy centers, etc), should be used with caution due to shared use and possible tampering. Online banking activities and viewing or downloading documents (statements, etc.) should be conducted on a computer you know to be safe and secure. If you have children at home, be mindful. Kids can roam to unsafe Internet locations unknowingly and pickup a virus or trojan. Set their credentials with parenting software or have them use a separate machine for browsing and entertainment.
Georgia Community Bank's Fraud Center: 1-866-842-5208
If the fraud center detects questionable activity on your debit card they will attempt to contact you to verify transactions.
Please make sure we have your correct contact information and remember, the bank will never call you and ask for your debit card PIN or account number.
If your card has been lost, stolen or you suspect suspicious activity on your account you may contact Georgia Community Bank during regular business hours or the Fraud Center at any time.
Make photocopies (front and back) of vital information you carry regularly and store them in a secure place, such as a safety deposit box. Then, if your purse or wallet is lost or stolen, you have contact information and account numbers readily available. Memorize account numbers where possible.
Do not provide your Social Security number to anyone unless absolutely necessary.
Leave your Social Security card and unused credits cards at home in a safe and secure location.
Replace paper invoices, statements and checks with electronic versions, if offered by your employer, bank, utility provider or merchant. 'Dumpster Divers' can sift through trash looking for account numbers by which to take advantage. Digital invoices also help to reduce on paper usage.
Subscribe to a daily credit monitoring service. Keep track of your billing and statement cycles. Contact the institution's customer service department if you stop receiving your regular bill or statement.
Promptly retrieve incoming mail and place outgoing mail in a U.S. Postal Service mailbox, instead of your home mailbox, to reduce the chance of mail theft. Again, consider paperless options for your bills and financial statements.
Review your credit report at least once a year, looking for suspicious or unknown transactions. You can get a free credit report once a year from each of the three major credit bureaus at www.annualcreditreport.com *. You can obtain a copy at any time directly from:
Equifax: 1-800-685-1111 or www.equifax.com *
Experian: 1-888-397-3742 or www.experian.com *
TransUnion: 1-800-916-8800 or www.transunion.com *
* Disclaimer: Georgia Community Bank's Web Site may include access to external Web Sites, known as "links." Please note that Georgia Community Bank is not associated with and has no control over the content or information on such links and, therefore, is not responsible for any such links or external Web Sites. Georgia Community Bank does not endorse, promote, and/or sanction these links. The links have been provided for your convenience. The content or information in such links is the sole responsibility of their authors and/or owners.
Help Fight Fraud
Banks Never Ask That!
Every day, thousands of people fall victim to fraudulent calls, emails and texts from scammers pretending to be from their bank. Georgia Community Bank and the American Bankers Association want to change that. Learn below how you can easily spot common text and email scams.
When in doubt, don't hesitate to call your local GCB branch!